DEI & SOCIAL IMPACT FILM / SPEAKER PROGRAM
INSPIRE YOUR EMPLOYEES TO SEE THE WORLD THROUGH A DIFFERENT LENS
In today's dynamic and diverse world, fostering a workplace culture of inclusion, empathy, and a sense of belonging is essential. Our film & speaker program sparks courageous conversations that are at the heart of Diversity, Equity, and Inclusion (DEI) initiatives.
Our film topics include cultural humility / immigrant integration, bias, mental health, LGBTQ+ awareness, homelessness, and more.
We bring you not only powerful films but also the voices behind them. Our award-winning filmmakers and extraordinary changemakers bring authenticity and expertise to the discussions. These speakers not only share their insights but inspire your employees to see the world through a different lens.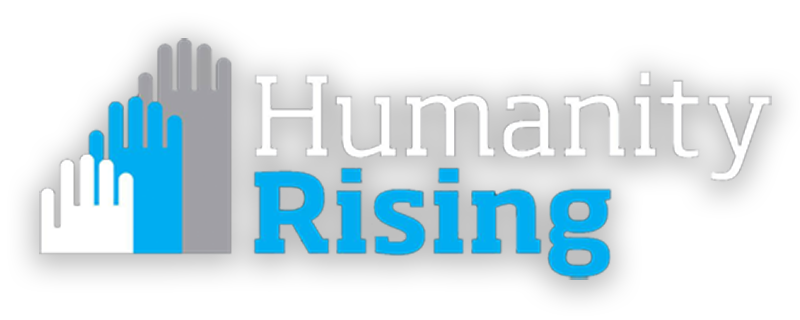 HUMANITY RISING
(Winner of the NBCUniversal Project Innovation Award)
INSPIRE THE NEXT GENERATION OF LEADERS AND SOCIAL INNOVATORS
Build a talent pipeline of outstanding leaders
Drive employee engagement
Enhance brand visibility
Create exponential impact in your communities
Be a force for good in the world!
Humanity Rising is an opportunity for you to harness the collective passion of your employees to inspire the next generation of leaders and social innovators and make a significant impact on society.
SOCIAL PURPOSE
IS ESSENTIAL FOR ATTRACTING AND RETAINING TALENT
of employees believe companies must lead with purpose.
of Americans believe it's either "somewhat" or "very important" for companies to make the world a better place.
of executives say their organizations currently operate with a strong sense of purpose.
JOIN FORWARD-THINKING COMPANIES
FOR A BETTER WORLD
ATTRACT AND RETAIN TALENT
Employees want to work for companies that engage in meaningful social purpose programs.
Raise Brand Awareness and Respect
Engaging in social purpose increases and brings respect and prestige to your brand.
Give Back to the Community
You'll see the communities in which you do business improve as a direct result of your initiatives, and be recognized for doing so.
Be a Part of The Solution
Your company will contribute to a sustainable global landscape and help solve the world's problems in a more direct way.
Whether your company has already launched social impact programs, or you are just now taking on the responsibility to better the communities in which you do business, we'd love to sit down and discuss how to build programs that transform the way consumers and employees alike view your company.
We are here to help you change the world.